Vegan & Vegetarian Friendly Products
All of our sliders are proudly vegan, with four flavour options. You can select to serve your customers one or as a variety trio.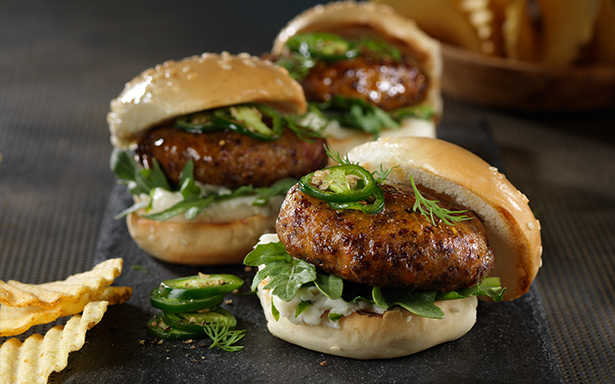 Jalapeno Slider
Looking for a vegan replacement for the common hamburger? Look no further! This Jalapeno slider is filled with potatoes, chickpeas, with a light kick of jalapenos.
Cali Mix Slider
Veggie lovers rejoice! This soy based Cali Mix slider is filled with lightly seasoned mixed California vegetables and quinoa.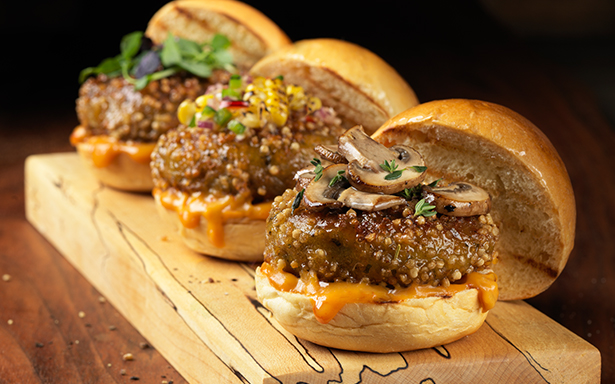 Quinoa Slider
Looking for a hearty slider? This quinoa slider is crammed with protein from chickpeas, mixed vegetables and quinoa, filled in a crispy puffed quinoa coating.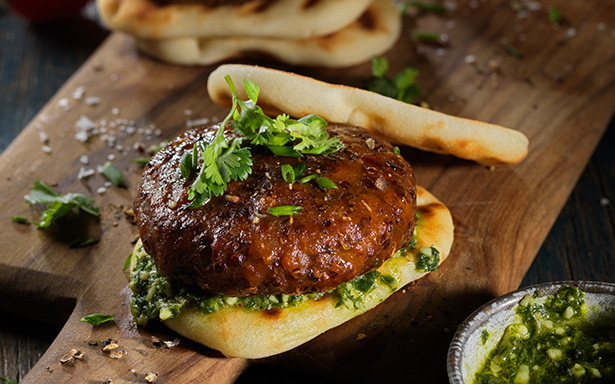 Mediterranean Slider
This delicious soy based slider is sure to satisfy, with Mediterranean spiced quinoa, and sun-dried tomato filling.